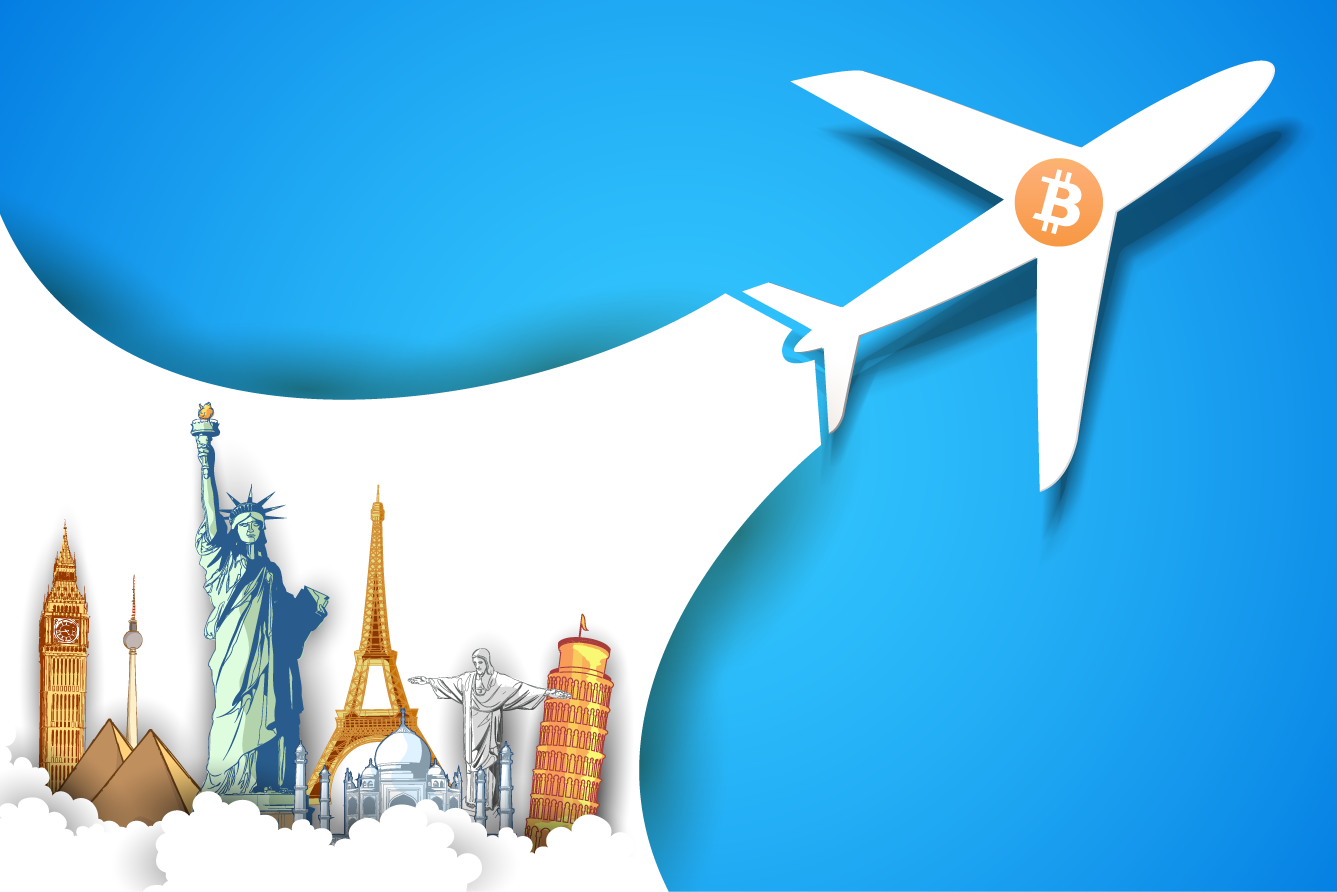 Are your children planning on travelling the world when they finish school? If yes, have you considered the best ways for them to take their money with them? Using cryptocurrencies like Bitcoin or Tether USD (USDT) is an alternative option to using a credit/debit card abroad.

Consider a situation where your bank card stops working or opening a bank account is taking longer than expected. The last thing you want to deal with when in a foreign country is the anxiety of not having access to your money. Now imagine your children in this situation without you there to assist them.
It's happened to us
We landed in South Korea only to realise that our bank cards were blocked. The reason was trivial and out of our control. While on a trip to China, we made a last-minute weekend visit to Seoul. Our bank had not expected us to be in a different country and assumed fraud was at play. The bank blocked our cards, leaving us scrambling.
Crypto ATMs
Thankfully, we were aware of cryptocurrency ATMs around us. It just so happened that Incheon Airport had a Bitcoin ATM nearby, which allowed us to instantly sell some Bitcoin for enough cash to pay for food and transport.
While it may seem that chance was on our side, cryptocurrency ATMs have become a common feature throughout the world. According to
CoinATMRadar.com
, there are now more than 35,000 crypto ATMs globally. For your children, familiarizing themselves with the locations of crypto ATMs during their travels will be a great benefit.
Their crypto is always with them
The beauty of cryptocurrencies is that your children's money will always be with them, and there are multiple ways to convert cryptocurrencies to local currencies. They don't have to ask permission or report their whereabouts to the bank to spend their money. While the bank protecting you against fraud is a good thing, its actions may sometimes happen at the most inconvenient of times.
Their funds are backed up
An added benefit of cryptocurrencies is that your children can restore their wallets on a new device if they lose their current one. On the contrary, if they lose their bank card while away from home, it is very difficult to replace it. You'll also have access to the same wallet on your device, meaning you can monitor spending and top up funds at any time.
Spend crypto directly without converting
There are instances where someone may not have a bank account or does not want to cash out crypto before being able to spend it.
Bitrefill
* is a great service that allows you to buy vouchers for many shops around the world directly with crypto. You can pay for groceries, Uber & Airbnb with Bitcoin. It's convenient and vouchers can be purchased while standing in the queue to pay.
Use stablecoins to avoid volatility
Lastly, if you're worried about sudden crypto price changes, use stable coins. Stable coins are cryptocurrencies that are pegged to the value of a fiat currency. A dollar-based stable coin like USDT always has a value of $1. This means you won't have to worry about your children's funds losing value if the cryptocurrency market starts to drop in price.
Conclusion
This is one of the many ways in which understanding the cryptocurrency ecosystem can benefit you and your children's lives. If you're interested in learning more, consider taking our
online course
'Cryptocurrencies and blockchains easily explained'. And remember - always do your own research before investing as there are always scammers waiting to take your money.
______________________________________________________________
____

CoinEd is an education provider that integrates cryptocurrency & blockchain courses at educational institutions. Our mission is to present accurate, unbiased and factually correct information about this technology.

We aim to inspire students of all ages to think about the weird and wonderful opportunities that are becoming part of their world – starting with crypto. We're always thinking outside the block, and so can you! Visit

w

ww.CoinEd.co.za

for more information on how we can help you stay secure and prosper in the digital world.

Disclaimer: CoinEd does not endorse or promote any 3rd-party products, services or content that it does not believe has value to its audience. The information and views expressed on the CoinEd blog are for educational and entertainment purposes. CoinEd endeavours to provide accurate and truthful content with the information at hand at time of publication. CoinEd is not a licensed financial adviser and encourages its audience to do their own research and consult a trusted financial specialist before investing money. CoinEd's aim is to expand our audiences' understanding of cryptocurrencies & blockchain technology. E&OE.

*CoinEd will receive an affiliate commission if you use

t

his link

to create an account and make a purchase with Bitrefill.
You can't learn anything from a popup

But you can learn a ton of stuff from the CoinEd team. Sign up to
CoinEdition
and get access to our beginners guide, private workshops, and educational & entertaining email updates.
Thank you!
Access your guide from the Free Resources menu option at the bottom of the page.
Ever wondered how money evolved to where it is today?
Or why we left the gold standard?
Watch the first lesson of the course to find out!

Created with