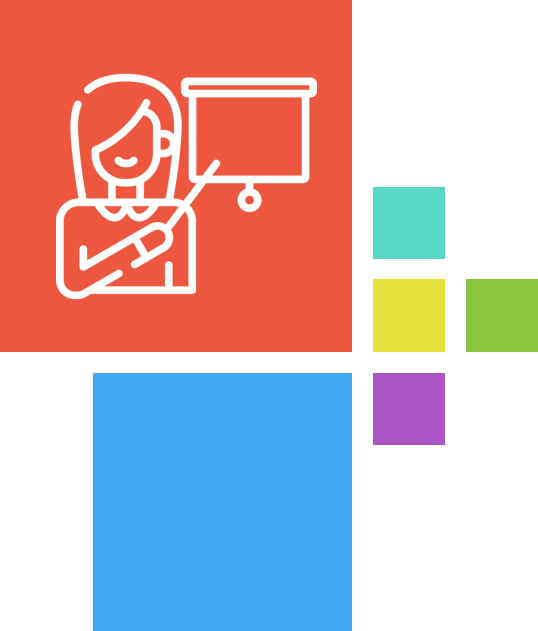 Be the school of tomorrow

Bridge the gap between what's learned in school and the digital world that children will live in.

Education for a future world
Cryptocurrencies and blockchains are part of your students' lives - teach them about it and parents will love you.
Putting theory
to work

Our multi-disciplinary cryptocurrency & blockchain course
reinforces school subjects
and why they are important in adulthood.
Give students a head start

Ivy league universities are exploring cryptocurrencies & blockchains.
Get your
students distinguished
on university applications by teaching them about this industry ahead of everyone else.
Get parents engaged

Lessons are simple to understand and relevant to all age groups.
Involve parents
in the online learning experience together with their children.
Attract new students

Drive admissions
by being known for innovative teaching and learning approaches. Chat to us about how we can help.
How does it work for your school?
1. We work with you to ensure you understand everything about the course upfront
We'll give you a breakdown of the course content, explain the expected outcomes, describe how it relates to various school subjects and up-skill a teacher to facilitate questions from students.
2. We provide you with marketing material
Everything you'll need to communicate and engage with students & parents via newsletters, emails and your website will be supplied by us as templates for your review and use.

3. You promote the course
You choose who best to advertise the course to. This could be specific clubs and societies, specific grades, or the whole school. Parents are also welcome to take the course together with their children.
4. Interested students & parents sign up directly with CoinEd
All content is hosted by CoinEd. Parents and students create an account & pay directly on our website and start learning immediately. To show our appreciation for the time that your teacher(s) put in, 25% of the course fee will be shared with them.
5. We provide you with regular updates on student progress
Depending on the timeframe that you want students to complete the course in (up to 12 months), we'll provide you with reports on student progress, including percent completion and engagement time. Students that successfully pass the final exam will receive a certificate of completion.
Get rewarded
We respect the effort you put in to developing the brightest minds!
To show our appreciation,
25%
of the course fee when students sign up is yours to keep.
What's included in the course?
Students will have access to the course for 1 year including all new content updates.
5+ hours on-demand content

2+ hours

live

webinar

training

2+ hours of activities

Quizzes

1 final exam

Certificate of completion
Course topics
Understanding money & the history of Bitcoin
Where did money & Bitcoin come from, what are the problems with the current financial system, and how does Bitcoin solve these problems? We'll take you through some of the most fascinating stories about cryptocurrencies.
Transacting & travelling with crypto & avoiding scams
Because crypto transactions are transparent, you can track your payments at any time. Learn to make transactions, use block explorers and how to identify possible scams.
Wallets
As you learn about crypto and blockchains, you'll need to store your investments securely. We'll show you how different wallets work and how to ensure that you'll always have access to your funds.
Trading & exchanges
In a live webinar with us, you'll learn trading techniques, how to use crypto exchanges and build a long-term portfolio of the most promising cryptocurrencies.
The cryptocurrency ecosystem
What are the best cryptocurrencies, why are they important and what is going on with regulation in this industry? You'll learn how to be smart about your crypto portfolio.
Practicals & assessments
You'll set up crypto tools yourself, like wallets, trading accounts, and a website that accepts Bitcoin as payment, as well as test your knowledge along the way with multiple choice questions.
With live webinar training
Students interact live with CoinEd educators in webinar workshops as part of the course.
Inspire your students to question the weird and wonderful world around them
Email
hello@coined.co.za
Phone
+27 64 5050 747
Address
Workshop 17, The Bank, Corner Cradock and Tyrwhitt Avenue, Rosebank, Johannesburg, 2196
Ever wondered how money evolved to where it is today?
Or why we left the gold standard?
Watch the first lesson of the course to find out!

Created with